Featured Partners
Located on buzzing Charlotte Street, just steps from the Dominion Theatre, Norma is a contemporary and vibrant restaurant, inspired by the food and culture of Sicily, with particular emphasis on the Moorish influences on the cuisine.
Enjoy a selection of small plates to share, a main course, sharing desserts and glass of fizz for just £25 per person.
The menu will be available from 5pm – 6.30pm. Offer is available on presentation of a ticket to the show.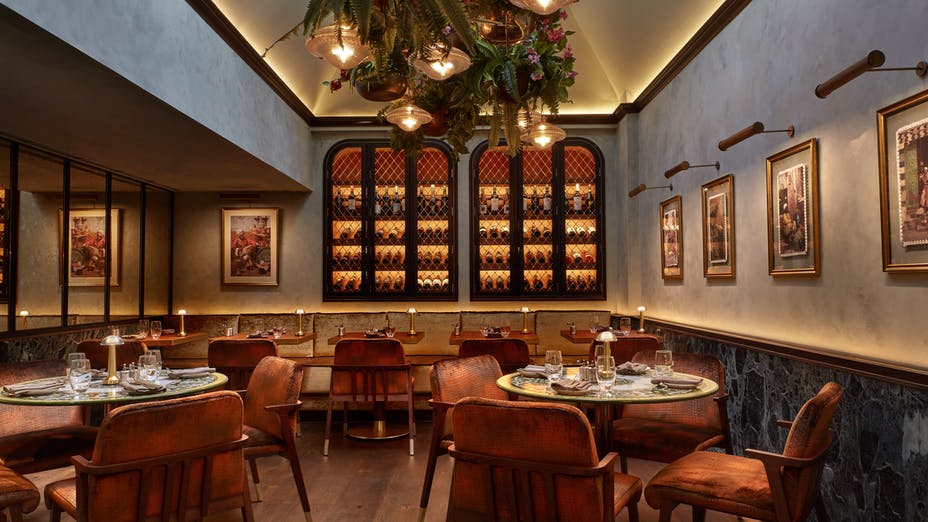 ---

Ampéli is a Mediterranean restaurant focusing on food from different countries around the Mediterranean Sea. Ampéli specialises solely on Greek indigenous wines and offers an extensive selection by the glass as well as by the bottle. The restaurant is split over three levels, ground floor and mezzanine as well as a beautiful summer terrace where you can enjoy dinner and wine alongside seasonal cocktails.
Ticketholders can benefit from a 30% discount daily on food and drinks at lunch between 12 -15:00 and pre-theatre dinner between 17:00 – 19:00.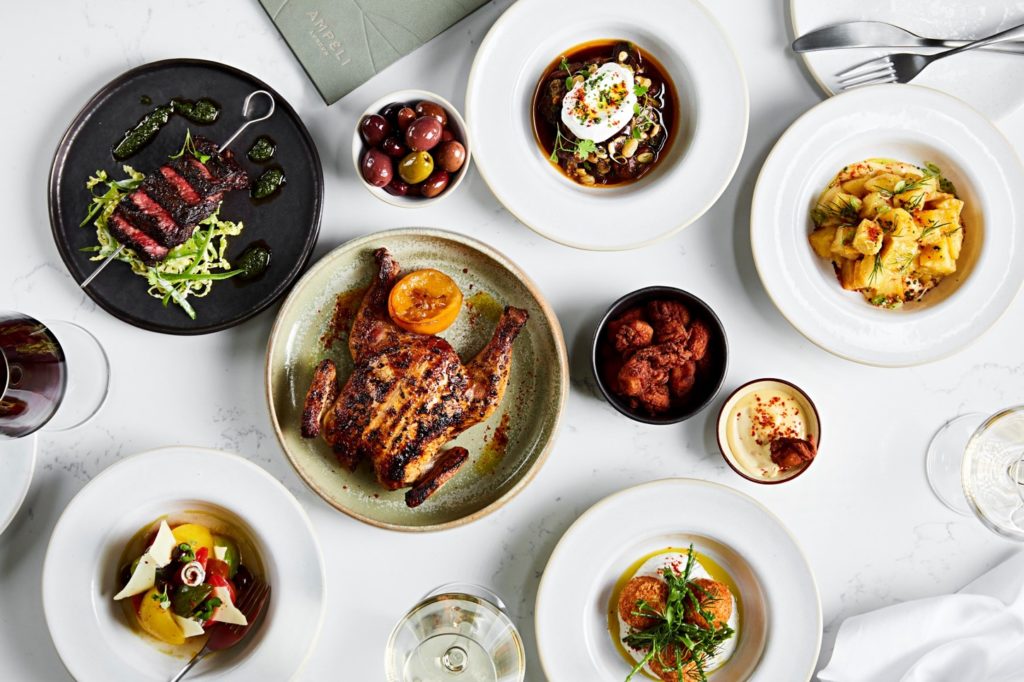 ---
Arcade Food Theatre
101-103 New Oxford Street
London WC1A 1DD
Bloomsbury Street Kitchen
9-13 Bloomsbury Street
London WC1B 3QD
Cabana
7 Central St Giles Piazza
London WC2H 8AB
Chez Nous
22 Hanway Street
London W1T 1UQ
Dalloway Terrace
16-22 Great Russell Street
London WC1B 3NN
Five Guys
266 Tottenham Court Road
London W1T 7RQ
Flat Iron
9 Denmark Street
London WC2H 8LS
Garfunkels
267 Tottenham Court Road
London W1T 7RQ
Giotto Italian Restaurant
52-54 New Oxford Street
London WC1A 1ES
Hakkasan
8 Hanway Place
London W1T 1HD
The House of Hô
1 Percy Street
London W1T 1DB
Hudson's House @ St Giles Hotel
Bedford Avenue
London WC1B 3GH
Malabar Junction
107 Great Russell Street
London WC1B 3NA
Roka
37 Charlotte Street
London W1T 1RR
Scoff & Banter
97 Great Russell Street
London WC1B 3LB
Shake Shack
80 New Oxford Street
London WC1A 1HB
Shoryu Ramen
84 New Oxford Street
London WC1A 1HB
Spaghetti House
15 Goodge Street
London W1T 2PQ
SuperStar BBQ Restaurant
4 Central St Giles Piazza
London WC2H 8AB
Tas Bloomsbury
22 Bloomsbury Street
London WC1B 3QJ
Turpan Uyghur
108 Great Russell Street
London WC1B 3NA
VQ Bloomsbury
111A Great Russell Street
London WC1B 3NQ
Wahaca
19-23 Charlotte Street
London W1T 1RL
Zizzi
8 Central St Giles Plaza
London WC2H 8AB