Welcome
Curriculum Enrichment · Educational Visits · Reward Trips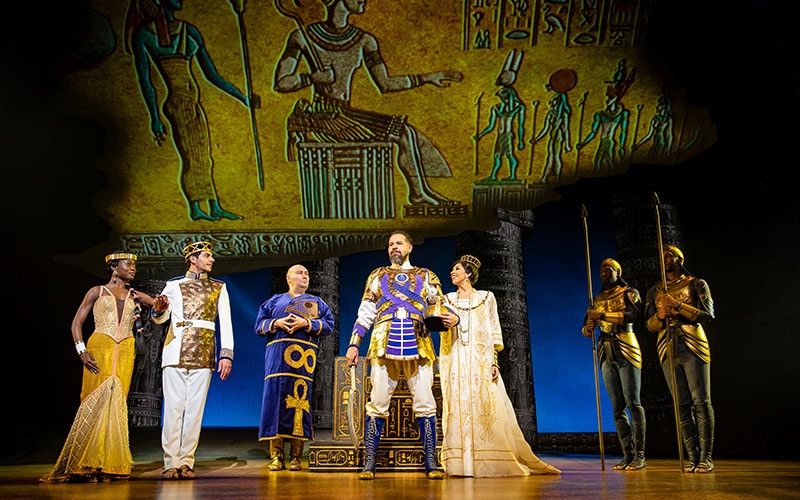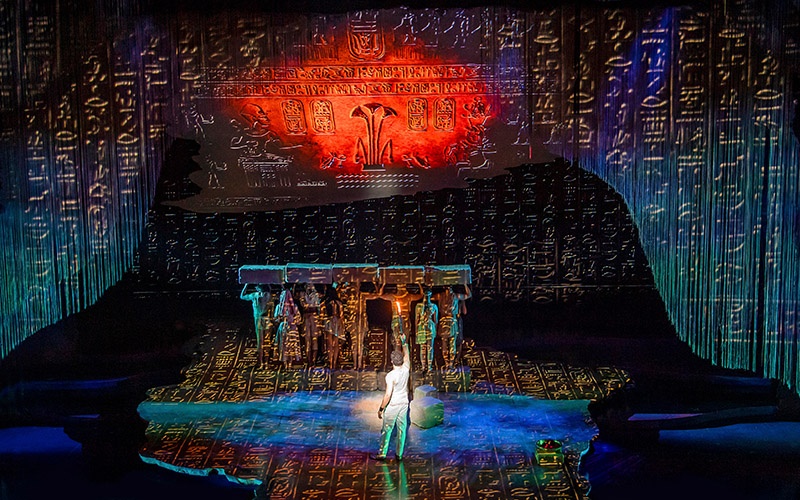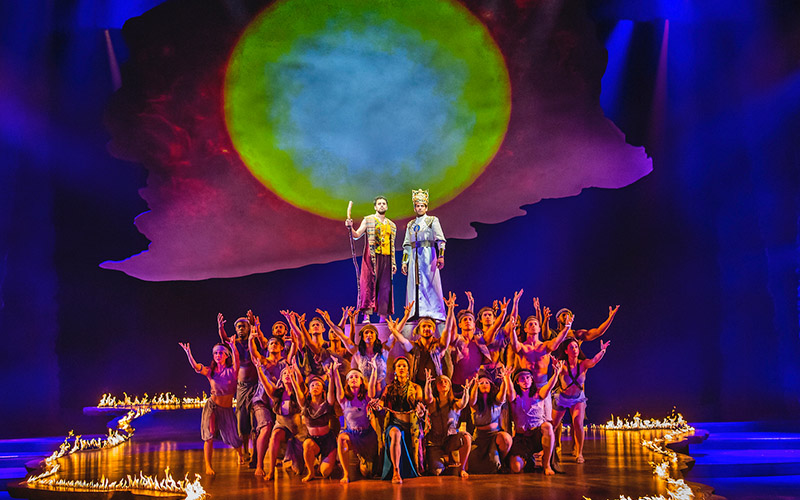 For your next school trip, we invite you on a journey of discovery in Ancient Egypt.
The Prince Of Egypt provides a wealth of opportunities to help fulfil and enrich National Curriculum requirements and deliver cross-curricular links.
The production stunningly re-imagines the classic DreamWorks Animation film for the stage, telling the timeless story of identity, dignity and the search for a better life in a new land.
The Prince of Egypt features songs by Stephen Schwartz ('Wicked', 'Godspell') and is written byPhilip LaZebnik ('Mulan', 'Pocahontas'). They wrote the songs and screenplay respectively for the DreamWorks Animation film.
London's Dominion Theatre is 1-minute from Tottenham Court Road Underground Station and 4-minutes from the British Museum.
---
"I highly recommend 'The Prince Of Egypt', particularly if you want learn more about the Ancient Egyptians or the story of Moses. It is spectacular and engaging – the music is uplifting and the choreography and visual effects absolutely stunning."
Brian Dallimore, Music Teacher, Farlington School, West Sussex
School Group Prices
Ethics + Values • Relationships + Community • Religion + Worldviews
The Prince Of Egypt is an inspiring account of pride, courage, faith, belief, hope, leadership, character, identity, sibling rivalry, hierarchy, persecution, resilience, life-changing experiences, a hero's journey and the inestimable power of the individual.
Inspired by The Book of Exodus, The Prince Of Egypt looks at the values, beliefs, teachings, practices and ways of life central to Judaism, Christianity and other world religions that will contribute effectively to the broad and balanced school curriculum, including Understanding Christianity.
---
Religious Education • KS2 History • KS2 Music • PSHE •
Citizenship • SMSC • English • Humanities • Creative Subjects
Highly relevant for teaching the agreed syllabus for Religious Education (and the Understanding Christianity resources), KS2 History syllabus (Ancient Egypt) and KS2 Music, The Prince Of Egypt is also pertinent for teaching English, Geography, Science, Humanities, all Creative subjects (including Art & Design and Performing Arts) as well as whole-school PSHE and Citizenship programmes of study, supporting SMSC development and Primary Relationships Education and many other cross-curricular opportunities.
---
Music • Music History • Multicultural Instruments
The Prince Of Egypt enables students to perform, listen to, review and evaluate music across a range of historical periods, genres, styles and traditions.
The stage musical includes five of the acclaimed songs featured in the DreamWorks Animation film ('Deliver Us', 'All I Ever Wanted', 'Through Heaven's Eyes', 'The Plagues' and the Academy Award®-winning 'When You Believe'), as well as ten brand new songs.
'When You Believe' continues to be a highly popular song choice for school choirs and orchestras and Vocal Selections from the musical are published in the UK by Hal Leonard and available from retailers.
As well as contemporary instruments, The Prince Of Egypt orchestra features nine Ancient Middle Eastern instruments, with origins dating back thousands of years.
"One of the many things which excites me about the music for this stage version of The Prince Of Egypt is our use of Middle Eastern instruments in the orchestration. Our orchestrator, August Eriksmoen, is an expert at using unusual instrumentation to create an exotic and authentic atmosphere."
Composer and lyricist Stephen Schwartz
School Group Prices
Original London Cast Recording available on Ghostlight Records
Vocal selections, published by Hal Leonard, available from UK retailers:
Blackwells.co.uk MusicRoom.com Amazon.co.uk
The DreamWorks Animation film and soundtrack available from UK retailers.
Watch the film on SKY CINEMA ANIMATION or UK streaming services.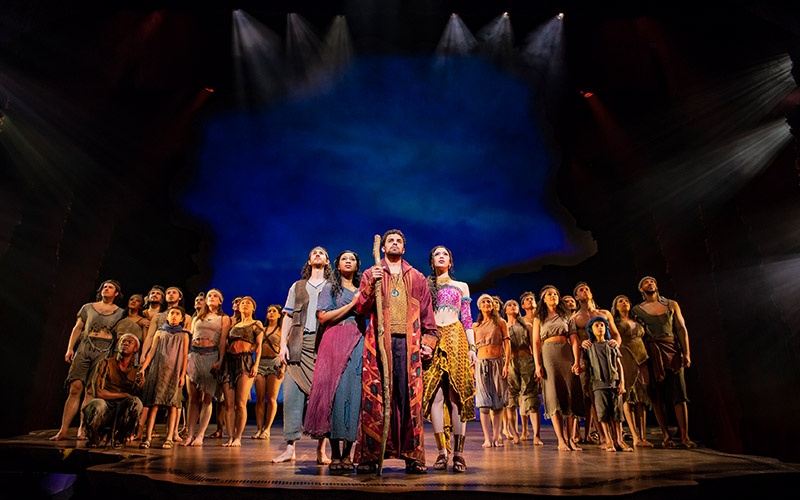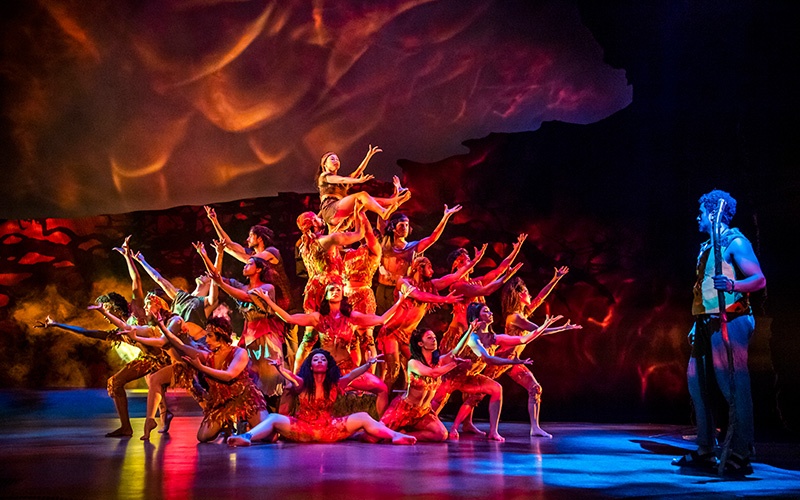 The Story that changed the world
Journey through the wonders of Ancient Egypt as two young men, Moses and Ramses,
raised together as brothers in a kingdom of privilege, find themselves suddenly divided by
a secret past. Ramses must rule as Pharaoh while Moses must rise up and free his enslaved people; both face a destiny that will change history forever.
The DreamWorks Animation film soundtrack is available from all UK music retailers.
The original London cast recording of THE PRINCE OF EGYPT is available on Ghostlight Records.
Download Full Synopsis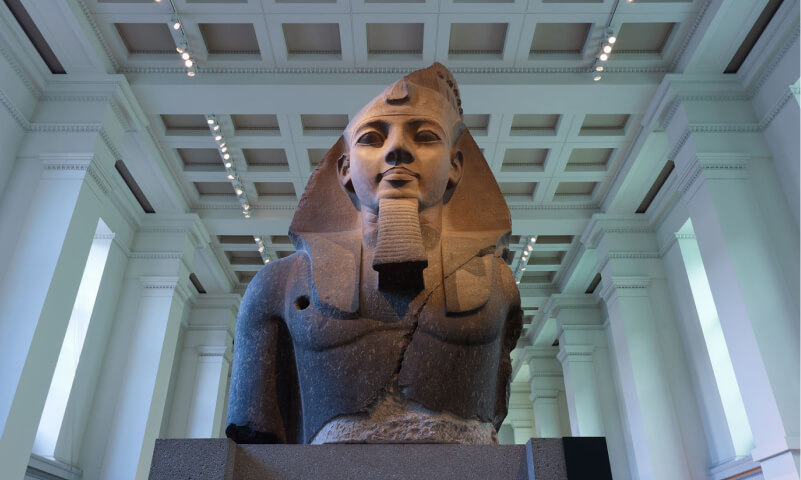 British Museum
The Dominion Theatre is a 4-minute walk from the British Museum, which includes the world-renowned Egyptian Rooms and provides a wealth of resources and activities for schools to compliment and complete your educational or reward visit to The Prince Of Egypt.
Discover More